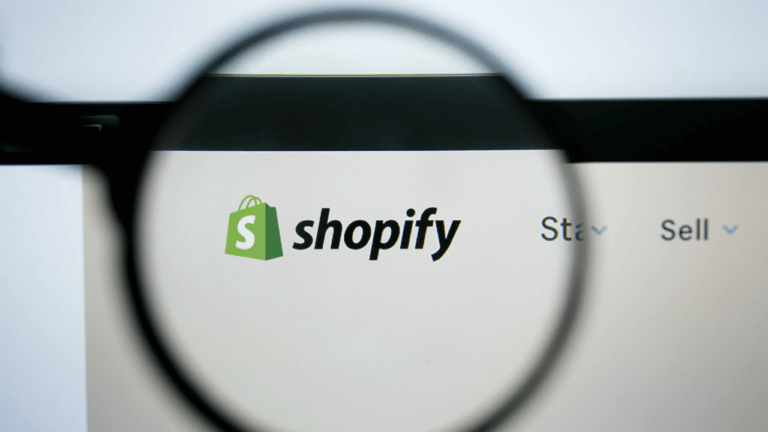 13 Best Selling Shopify Stores: Must-Visit Stores for Inspiration and Success
You and I know how popular Shopify is, in fact, it's one of the biggest e-commerce platforms in the world. But, do you know how many Shopify stores that have been created? More than 4.39 million live websites in over 175 countries.
But, do you also know that the success rate of all Shopify stores is 5% to 10% which means approximately 450,000 Shopify stores have succeeded? So your success ultimately depends on using the right hacks and tips, one of them being to optimize your store for SEO.
Without much ado, let's list these successful Shopify stores to help you streamline your own success too.
Best Selling Shopify Stores
Tentree appears to be on our top list of Shopify stores that are successful not just because they make lots of money but because they do so by reducing carbon emissions in our environment by creating products with only organic or recycled materials. Another lovely thing that made them successful is their act of giving back to the world, they have an initiative whenever someone purchases an item, they in turn plant 10 trees around the world, and this has made them successfully plant more than 75 million trees around the world.
Kirrin Finch is one of the best selling Shopify stores that also focuses on eco-friendly clothes. One of the things that makes them so exceptional is the fact they create gender-neutral apparel exclusively for those that don't flow with traditional gender stereotypes.
The company was birthed after Laura Moffat and Kelly Sanders Moffat's (founders) frustration at being unable to find clothes that match their personal style.
Hiut Denim is not just among the top-selling Shopify stores but they also provide a big solution to the good people of Cardigan, Wales, after this small town lost its biggest Jean factory in 2002 with so many untapped jean-making skills. Hiut Denim took advantage of these skills and brought life back to the Jeans world in this town, around the UK again, and the world.
UgMonk came with a different approach, perhaps that's what makes them successful. Instead of mass-producing their products, they intend to calmly make products that won't only be your favorite t-shirt, but one day your children's favorite t-shirt too.
They calmly design and breathe life into each of their products that last a lifetime.
Unlike the usual popcorn we mostly know about, Pipcorn focused on the most amazing heirloom popcorn kernels around, which taste better and it won't leave kernels stuck on your teeth like the usual popcorn we eat.
Beyond the fact that Naja generates lots of profits from their products, they also focus on empowering and employing mostly single mothers and female heads of households. Their underwear cuts through different sizes and adapts a nude-for-all approach that matches every shade of skin.
After taking Mel, the founder, 2 years to create this amazing androgynous swimwear, they hit over 300% of their goal in their first year – awesome, right? Their target audience exceeded what they meant it to be, now it encompasses different genders, ages, and body types.
This is one of the best selling Shopify stores designed with massive environmental consciousness. One of the reasons I love this wedding décor boutique company is they make their products boldly speak luxury all around it, then they make sure they remain sustainable.
Adored Vintage lives up to its name, first of all, their website speaks a lot about a romantic, and nostalgic trip to the countryside. Rodellee Bas, the founder, exclusively made this company focus on romantic and feminine vintage clothing and accessories for the modern woman.
Moreover, they donate some part of their income to local classrooms.
Just like most apparel brands we have listed, Taylor Stitch makes sure their clothes are made with recycled or 100% natural products. This Shopify store also creates room for pre-ordering, which has helped them to reduce waste and only produce the number of products that are needed.
Most importantly, you rarely see a company that offers their customers a lifetime guarantee to their products, but that's what Taylor Stitch does, which is proof of the quality of their clothes.
HELM Boots is one of the best selling Shopify stores that understands the effect of emotions, focusing on the solution your product provides and being unique while promoting their products. Here's their opening statement,
"We aren't just here to sell boots. We are in an endless pursuit of impeccable design and unmistakable, life-changing experiences. Our footwear is built to be worn and passed down."
It reminds me of the days of Steve Jobs, with a top-notch introduction to Macintosh.
Not a lot of people can boldly express themselves, but to those that can, Rainbow Vision was created for them. They produce different kinds of products whether it's inspiring greeting cards, funky birthday cards, or even the weirdest notebooks.
Another lovely thing with them is that they are partnering with One Tree Planted to plant one tree for every order customers place.
This is one of the top-selling Shopify stores that majors in electric bikes, and they promote their products with high-quality videos, which is better compared with the cost of each e-bike. Speaking of cost, they even go further to allow you to book a test ride, so you can have a feeling of the electric bicycle and fully ensure you really need it before purchasing.
One of the things that makes them unique is their sleek aesthetic, plus the seamless riding experience you'll get.
Conclusion
One thing you will notice that is common with all of these successful Shopify stores is they have a story to tell, their ability to define their market, they give back to the community, they choose their target audience, and are able to provide solutions that best meet the demand of their customers.