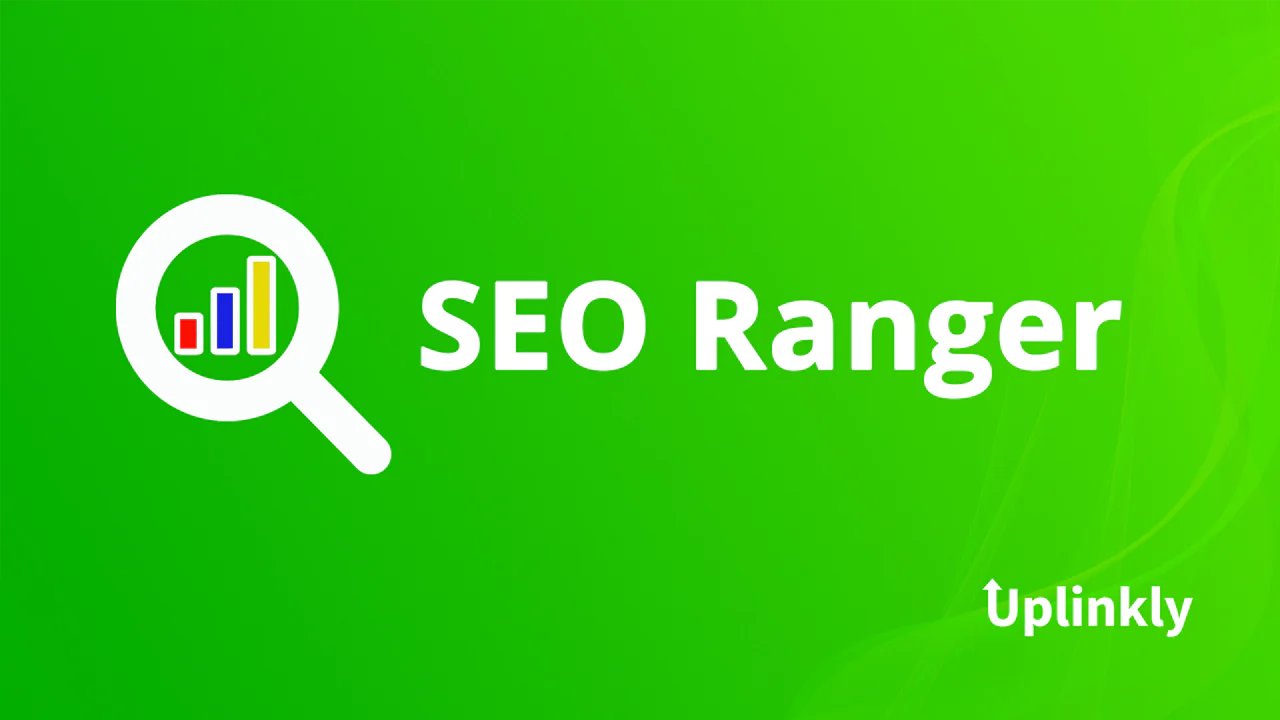 8 Best Free Shopify SEO Apps 2023
Which e-commerce or Shopify store owner won't love to see their store on Google's first page – most especially – number 1? (we referred to Google here because it generates the highest search market). It won't just develop high daily traffic, most seriously, it will boost your sales, and the best part of it is that you don't need to pay to get this result.
Search Engine provides us with a lot of opportunities to always make more money, and if you're not optimizing your store for SEO you're leaving a lot of money on the table for your competitors. The good news is that we gathered these best free Shopify SEO apps to help you cut costs by any means, especially as a new shop owner with little budget.
Best Free Shopify SEO Apps
1. Ahrefs
I have always been a preacher of keyword research in anything that has to do with SEO because I have seen it play a huge role in growing websites. And, Ahrefs' Free Keyword Generator does a good job.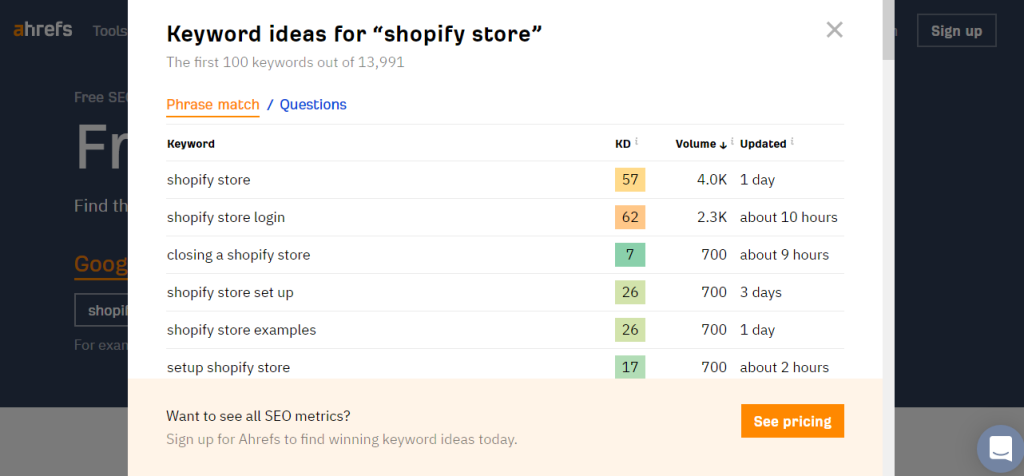 As you can see, you don't even need to register to start using it, and you can get insights from Google, Bing, YouTube, and Amazon. That's not the only free SEO tool provided by Ahrefs, they also provide Free Backlink Checker, Free Keyword Rank Checker, and Free Broken Link Checker.
Furthermore, you don't only need to focus on ranking, you should also make sure your links are working perfectly, and that's why I love Ahrefs' Free Broken Link Checker. As I'm writing this content, I noticed that 5 links on my site are broken, so we have work to do, once I'm done with this article.
2. Google Search Console
You and I know that Google is leading when it comes to search engines, in fact, Statista reported that as of January 2023, Google accounted for 84.69% of the global search market. So having a tool that monitors if your page is on Google is very paramount.
Google Search Console ensures your online stores and web pages are crawled and indexed by Search Engine for free. When Google doesn't Index your page, it won't appear on their search engine.
Google Search Console also monitor pages that are doing well on your website, the number of organic clicks, total impression, Average CTR, Average Position, etc.
3. Bing Webmaster Tools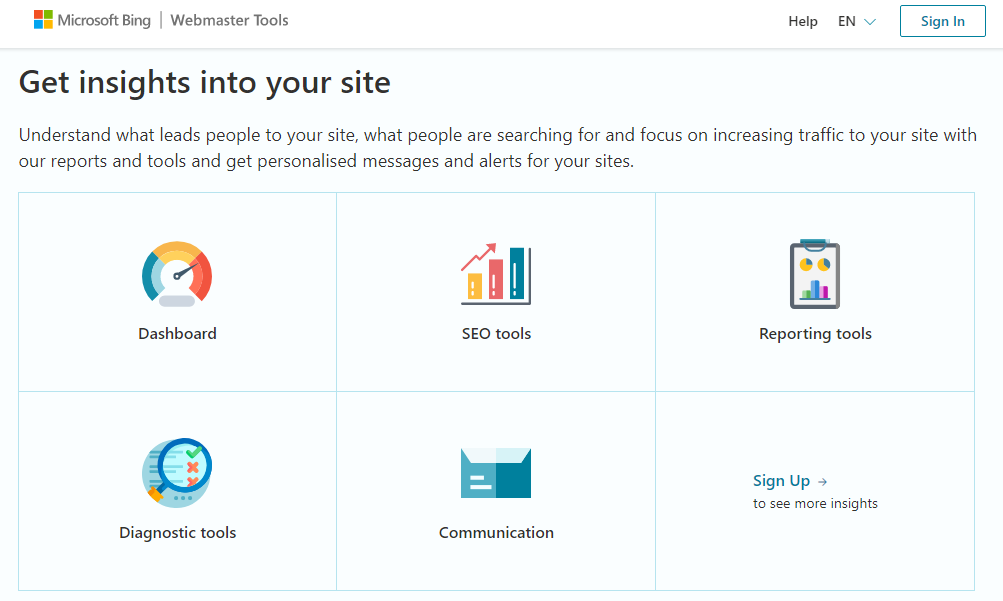 Another best free Shopify SEO app is Bing Webmaster Tools. Since Bing holds approximately 9% of the global search market it is still wise to optimize your store for Bing Search Engine. Bing Webmaster Tools is like an all-in-one app for Bing SEO.
It provides you with a free Keyword Research Tool, Free Backlink Checker, Free SEO Report, Free Site Scan Tool, and many more. You can still index your store and monitor web pages that didn't index, and still inspect any of your sites.
This is like getting Ahrefs' free tools and Google Search Console into one tool (but just for Bing).
4. SEO Ranger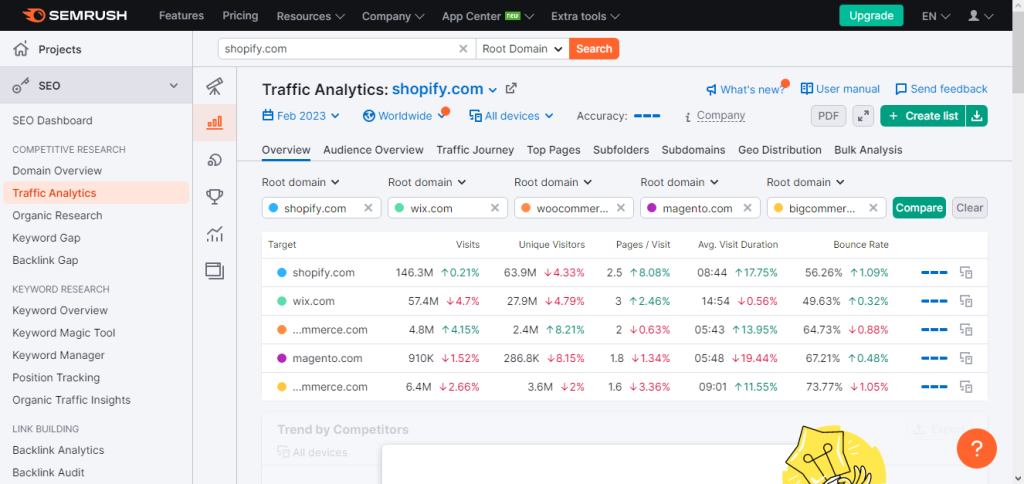 SEO Ranger is among the best free Shopify SEO apps that go deeper into your Shopify store, and locate and repair problems that are affecting your ranking. The app is not totally free, but with their free version, you can audit your whole store with just a single click, and then also get a simple how-to-fix instructions.
Another beauty of it is that they present their analysis in an easy-to-read instruction.
5. Avada SEO Suite
Inasmuch as you and I always want to present our stores with the best, high-quality images, it has a huge repercussion on our ranking. Don't get me wrong, Search engines like Google and Bing love that you use pictures on your store, they will even increase your ranking for doing so, but you have to do it in a way that won't slow your page loading down.
When your store or web page doesn't load very quickly, it increases the bounce rate, which releases the information to Google that people don't like your store, thereby making them to de-rank your page, or not even bring them close to their first or second page.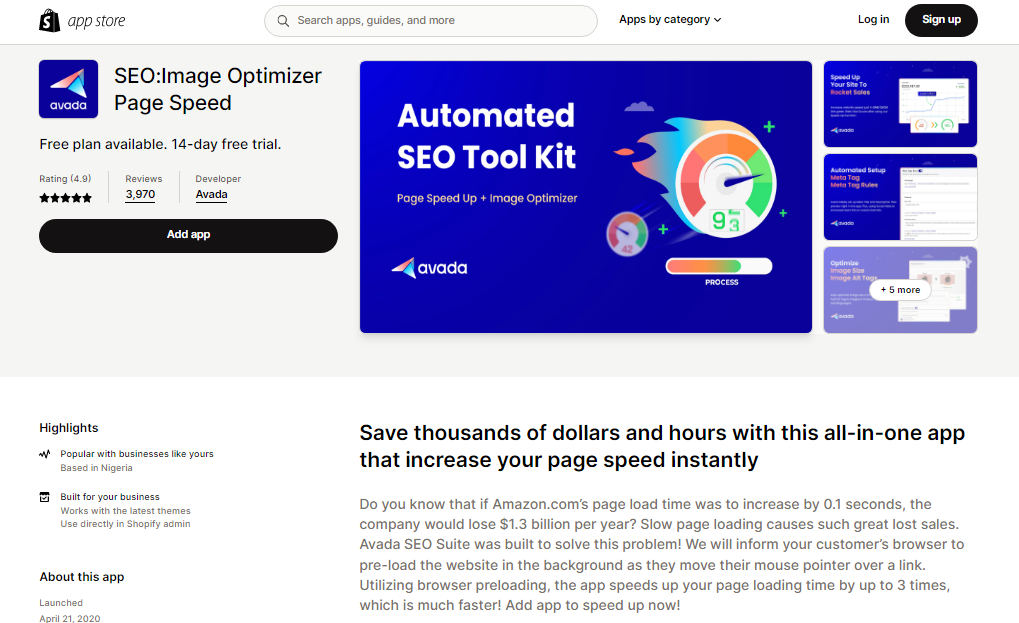 So, the top free Shopify SEO app to optimize your stores' images is Avada SEO Suite. I just love the statement on their homepage, they said, "Do you know that if Amazon.com's page load time was to increase by 0.1 seconds, the company would lose $1.3 billion per year? Slow page loading causes such great lost sales."
What a selling point!
6. Semrush
Ok, Semrush is another crazy all-in-one best free Shopify SEO app, these guys literally have a huge number of tools all for free. To mention a few, you can do competitive research, where you can take your site or store URL, that of your direct competitor or role model and insert it to Semrush, then watch it perform SEO magic.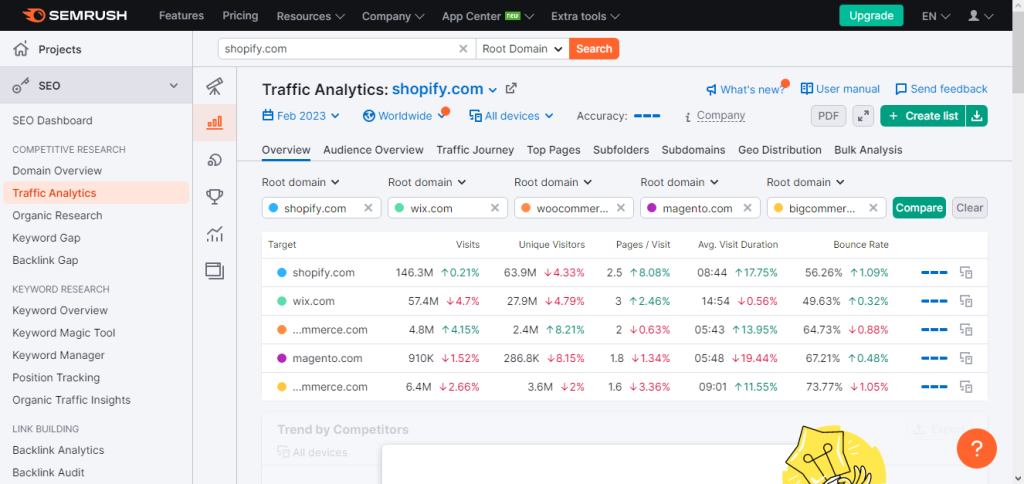 It can show you Traffic Analytics, web/store authority, the number of organic & paid visitors per month, the number of backlinks going to your, and your competitor's site, and much more info.
You can also do keyword research, view backlink analytics & auditing, perform site auditing, use it for local SEO, conduct advertising research, and a lot more.
I can sleep on this app all day because they have a lot of accurate information to give out for free. Well, the only reason I can't do that is that you're only permitted to do 10 searches per day (which is fair) on the free version.
7. Google Analytics
Google Analytics might not necessarily impact your Search Engine Result Page (SERP), but the information you will get from its analytics can be a game changer to your ranking which makes it one of the best free Shopify SEO apps. If you have been in business for a while, you will realize how powerful analytics can be, you get to understand your customers' behaviour and where most of them are coming from.
When you know that most of your customers are women between 35 to 47 years, that love nature and yoga, from the United States, you can customize some of your products to speak personally to them.
8. MozBar
MozBar is another lovely free SEO app for Shopify that works as a Chrome extension, it shows you information regarding websites and stores' domain authority, page authority, spam score, page load time, etc. One of the reasons I love this is because it shows you this piece of information immediately after you enter the store, you don't need to start clicking on any button or opening another page to know your competitors' authority.
Moreover, with the knowledge of your competitors' authority, you will know how hard you need to fight, how many backlinks you need, and if that your (presume) competitor is worth competing with. Here's the deal, in life, if you know your opponent's strengths and weaknesses, you know how to fight properly.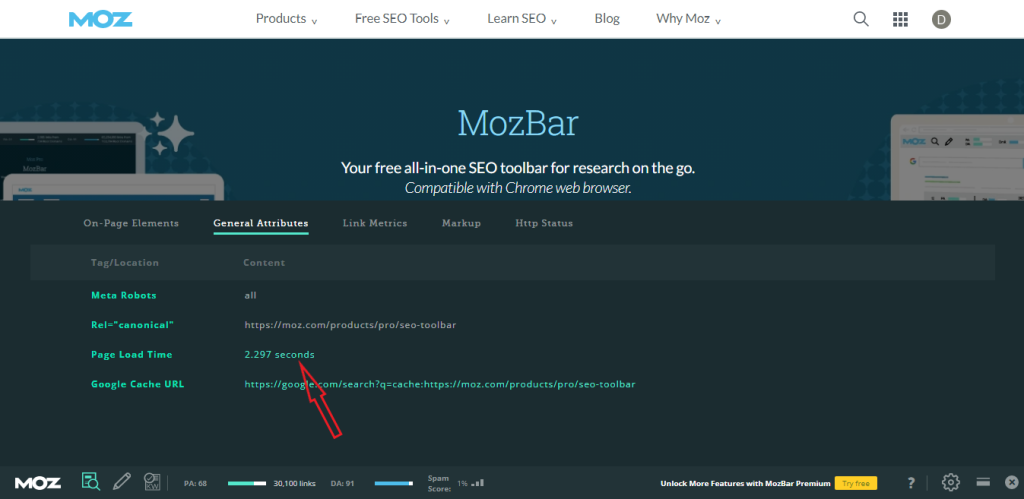 I won't forget to mention the fact that they provide information on page load speed. Knowing how fast a page loads helps you to strengthen your site's speed to reduce bounce rate.
Conclusion
In summary, you will notice that most of these top free Shopify SEO apps need payment to be upgraded, which is advisable once you get the funds. Upgrading to some of their paid version enables you to rank more quicker.
For instance, upgrading your keyword tool helps you to get more accurate keywords that have low competition and low SEO difficulty, and people are still searching for them.