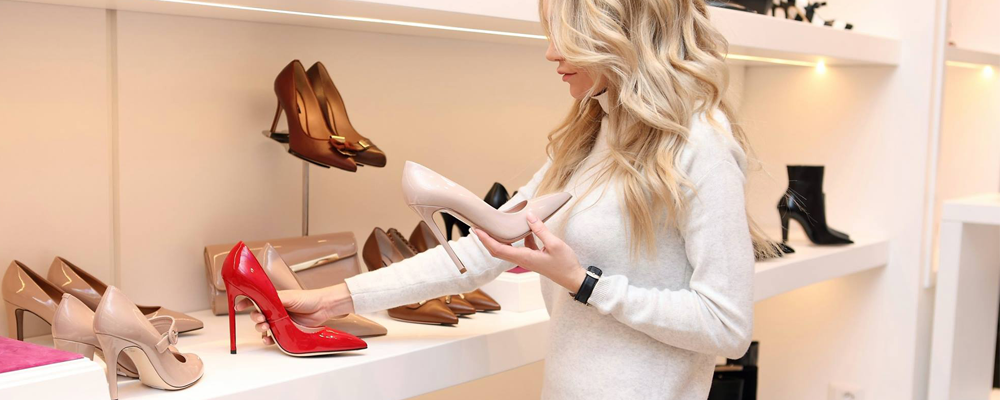 How To Add Value And Sell More Products
"Adding value" is something we should all be doing more of to sell more products.  Even though most business owners know they should be adding value, few actually do.   Online guides will often give a vague description of what "adding value" is, and they throw in one or two examples.  We're going to fully explain exactly how to add value and sell more products with plenty of examples along the way.
Adding value is what a store owner does to influence the price of their products higher or the perceived value of the products higher. 
It's basically a way to sell more products online and sell them for more money.
Lowering your pricing is a form of competition too.  But it lowers margins and affects your bottom line. Adding value creates competition without reducing your prices and possibly devaluing your brand.
Tell The Story Behind Your Brand
A good perception of a brand adds tremendous value to the products the brand sells.
A well crafted About Us page provides information about your brand.  Familiarity and personal stories make visitors feel that they know the people behind the brand.  Knowing a little about the store owner can go a long way to improving brand perception.
Check out this example About Us page below called "Our Story".  It's great because it introduces the personalities behind the brand, it details what the purpose of the company is, who they make products for and it has a clear picture of the founders.
---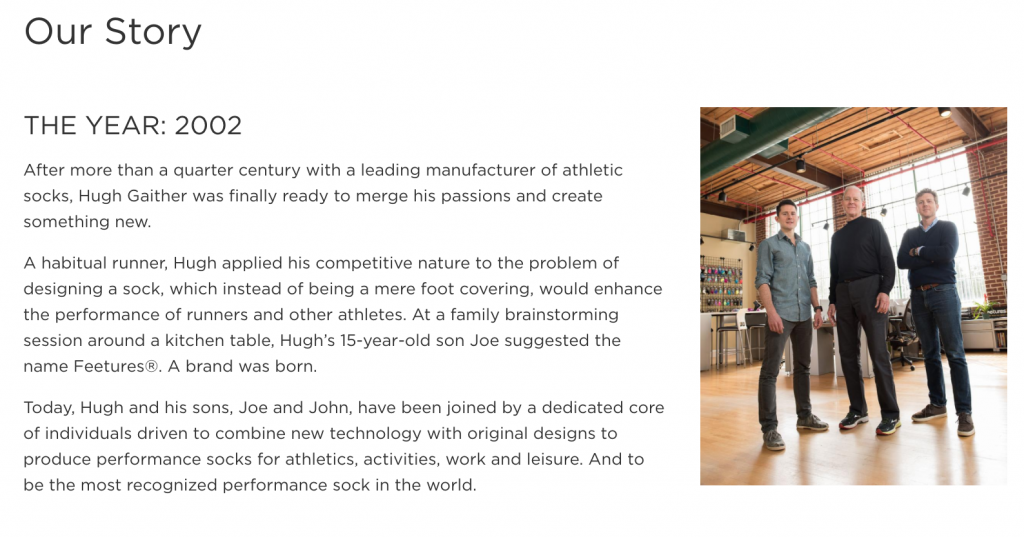 ---
Now, we don't advocate putting all your personal information online, but you should have a brief story telling people how your journey has landed you doing what you do.
What brought you to the point of creating your brand, and what your brand's journey has been so far.
Some key questions to ask are, what is the reason for your brand?
Why you started and what struggles and hardships did you overcome?  People love a grassroots story.
What is the meaning behind the items you are selling?
Why are the items themselves so special, are they hard to find or rare?
What is the reason to continues today?  Highlight anything charitable, support of your family, to employ people, to educate people.
What are your brand's ethos and standards?
A great brand story is an easy way to add value and sell more products.
Curate a Collection Of Really Good Things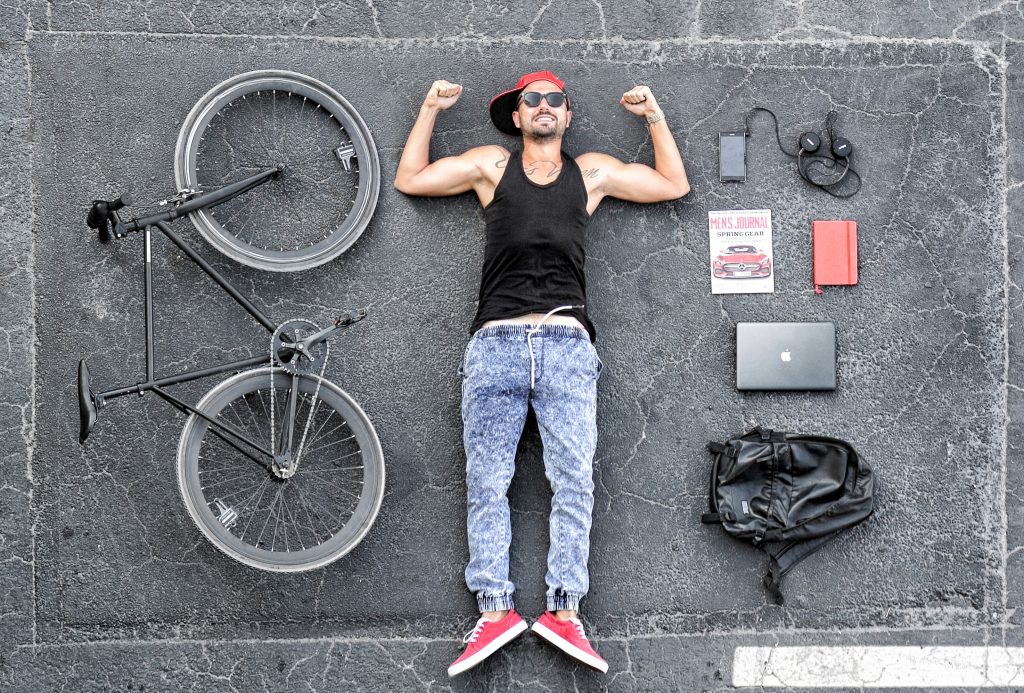 The reason there is value in personal shoppers is that they choose things that they know their clients will love and save their clients time.
In the same way, picking the things that go together for a particular style – a type of consumer is valuable because it saves them time.  They know what you have for them is all in one place.
Your collection is adding value because they can buy the pants, sunglasses, headphones all in one place and now they are ready for street chic.  You've added value because they've saved time shopping around.
And the bonus benefit is that you also have an opportunity to convince them, that the bag or the shoes go along with their other items to complete the look.
Be Their Number One Place To Go For Product X
If you sell a lot of one item in a wide range of shapes colors and varieties, then your store can become synonymous with that type of product.  The trick is to make sure you stock different variants of the item, so customers know they're sure to find something that suits their taste in your store.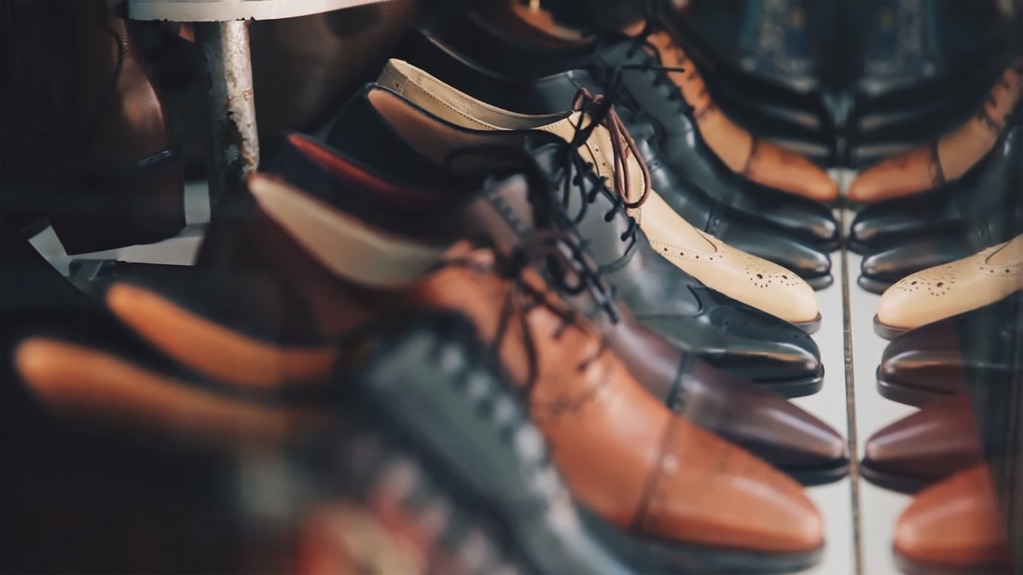 For example, a shoe store might sell orthopedic men's shoes – everything from trainers, sandals, loafers and work boots.  All really good quality with excellent customer service.
Someone with problematic bunions, unstable ankles or wide feet who have already bought before will look no further.   As soon as they need a new pair of shoes for a wedding or there are holes in their work shoes they search for your orthopedic shoe store.
They know that not only will you stock comfortable shoes, but that they'll find such a large range that they are sure to find something they love.
You've added value by being the store they think of to find the variety they need.
When they want that item, they'll look for your store by name because they know it will be like a kid in a candy store – you have a wide range to choose from.
It's can be the same no matter what's being sold.  Gender neutral baby clothes, high quality cast iron kitchen tools, personalized trinkets…  When the customer arrives, they are
The idea here is that they know what type of product you have, and they know they will be spoilt for choice with your large variety when they get there.
As soon as they need that item, they know to head to your store to check out your wide range of items that they know will fit their need.
Showcase the Style of Your Products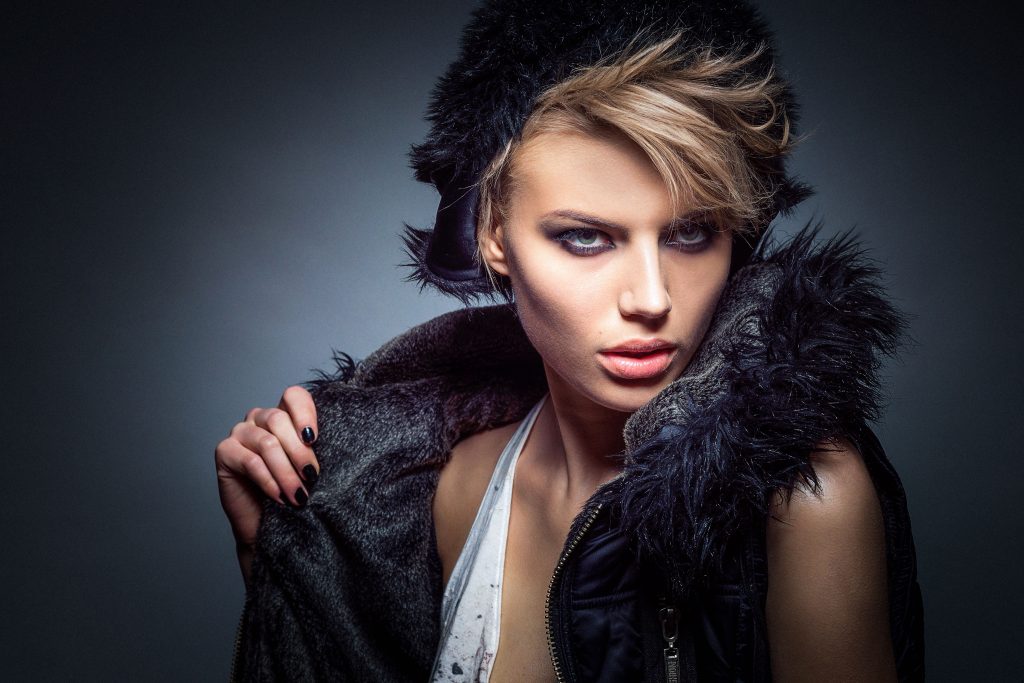 One of the best ways to add value and sell more products is to create and showcase a real sense of style.
Including photos of models with the look and feel that you want to convey lets customer imagine how they will look or how they will use the items.  This adds value and will help you sell more products because it makes your products look more valuable.
Quality photos that have consistent backgrounds or filters also demonstrate a commitment to your brand identity. 
Showing photos and pictures that have a common look present as a store who knows their products and doesn't drop ship.  And that adds value because it increases the perceived value of those products.  The products below lack a consistent background or consistency with the lighting products they are displaying.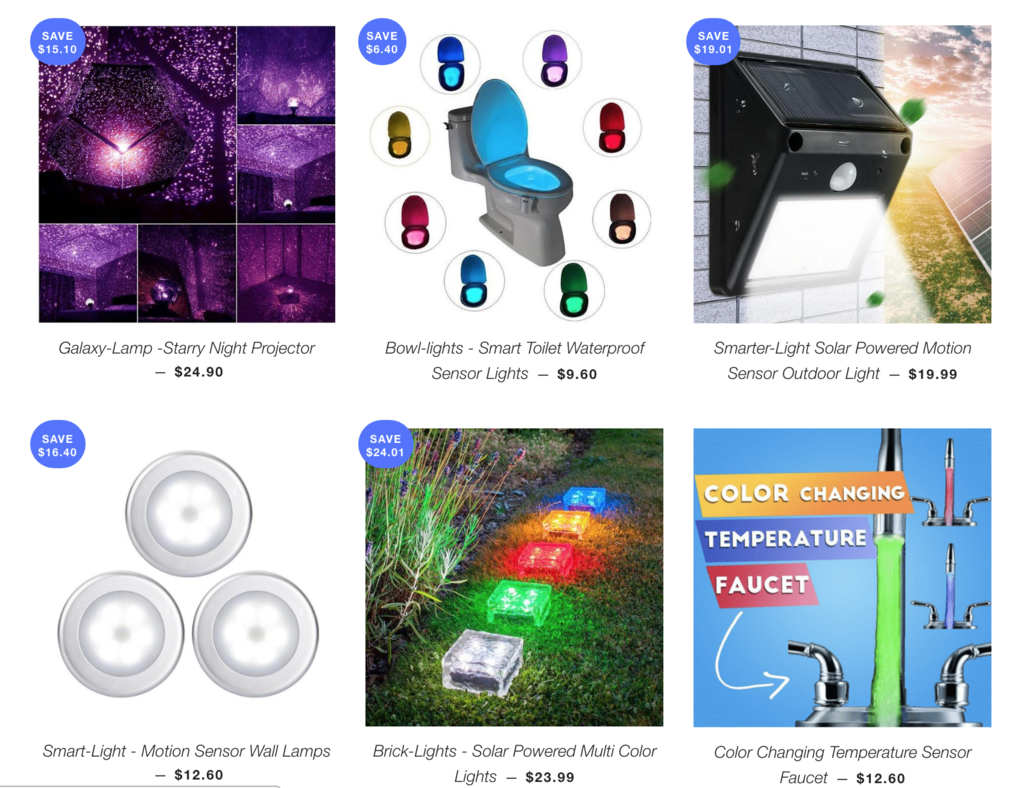 Think about perfume, it's a hard sell because you can't show someone wearing it.  But storefronts convey what the perfume style is about through imagery, bottle design, colors used, models, jewelry, and clothing.  It's all adding to the perceived value.
The overall design and feel of the store adds to the sense of style people get when visiting. 
Focusing on style as a way of adding value doesn't stop at your storefront.  It includes packaging and how the products arrive at the doorstep.
For example, a merino baby clothing company located in New Zealand relies a lot on overseas sales.  They ship globally and include a hand-written thank you note and individually wrapped shortbread branded with their logo with every delivery of babywear.
That's memorable.  It's appropriate and sweet and it's a great lesson in how to add value and sell more products.  They have crazy high rates of repeat customers who will buy again because of these extra touches, despite the clothing being more expensive than similar products sold by other brands.
Convey the Quality of Your Products
Customers shopping online are relying heavily on pictures and descriptions to make good choices and align their expectation with their purchases which will arrive in the post.
Providing good pictures will translate to your visitors being more enticed to buy, fewer returns and fewer complaints.  And importantly, more repeat customers.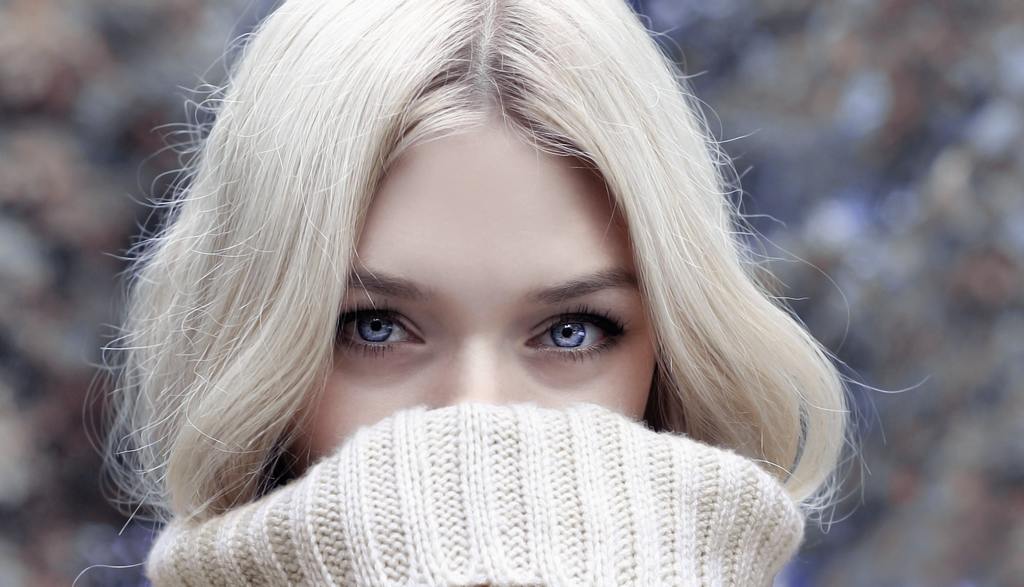 Making sure you're adding in photos showing the features of each item, highlights the attention to detail in the manufacturing and in your store.  Zoom in!  It's simple but matters a great deal.
Showing photos that are true to the color of the products you are selling is essential.  
For instance, if you were selling clothes, photos highlighting the knit, fasteners, stitching, lining and clasps are helpful.  It means the customer knows more information about what they are purchasing.  Stores zoom in on the qualities of products they have confidence in.
Providing factual descriptions that are backed up by the packaging and labeling is useful.  For clothing be sure to mention special attributes such as organic cotton, handmade in the USA, 100% natural fibres.
Use of Detailed Descriptions
Good SEO practices give those who are searching better ability to find your store and to understand what you are selling.
When a store is organized well it has products organized in a logical natural way and this adds value because the customer browses through the products looking easily and with intention.  They don't have to really think too hard about what they are doing.
The use of headings, section headings and descriptions for both products and images makes it easier for visitors to understand what they are buying.  Really good SEO actually saves the customer time.
And sites which are SEO friendly drive more organic traffic.
Detailed descriptions also add to the perceived value of products because it demonstrates that you know the product well.   You're not just a middleman, you've probably felt the product and know what it smells like and it reduces customer abandonment and questions.
Including detailed descriptions shows you care about your inventory (and will likely care about the customer).
Outstanding Customer service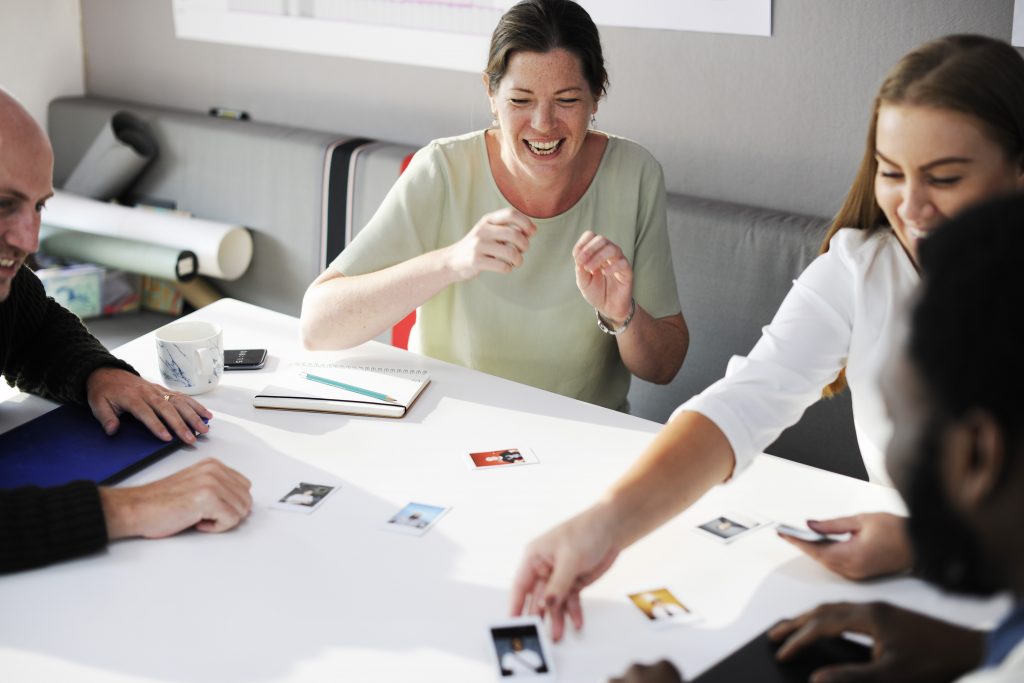 Being readily available and able to answer customer questions can help tipping someone who is sitting on the fence about a purchase into making the buy.
Getting to know your customers and their needs can help your business model.  Perhaps they have a great idea for somewhere in your store they got stuck and didn't understand.
Maybe they would like to see you sell something that you have not previously thought about.  If they let you know what they want you might stock more popular items.
Excellent returns and shipping policy
---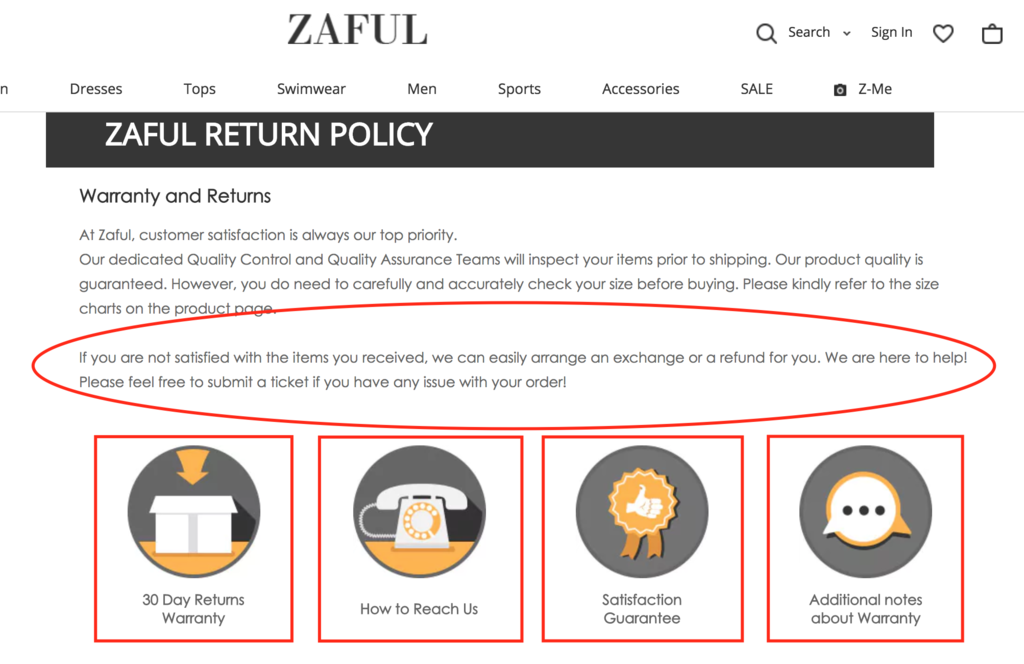 ---
A well thought out, easy to understand shipping and returns policy proudly displayed is often a deciding factor on whether or not to go ahead with a purchase.  A reasonable policy or a generous and easy process will turn a browser into a buyer because it adds value.
The value is in the customer being confident in knowing if anything is wrong, there is a solution that's available from the seller.  It's like having extra insurance on the purchase knowing that there is a friendly person to deal with for any problems.
Shoppers are prepared to pay more for something that will arrive on time and intact.
Pay attention to the way you or your outsourced company is sending and packaging your items so they arrive safely and without damage.
Your packaging should reflect your business and you can add value with personal touches in the presentation that can mean a lot of repeat customers.
Don't fob any issues off and shift responsibility to your shipper – in many jurisdictions, you are still responsible – and even if you aren't, take full responsibility. 
The reason you would want to take responsibility, despite owing none, is because your customer will be loyal to you as a result of your action.
An example is when we placed an online order for eco-friendly exterior insect treatment spray for the office, to be used by the exterminator treating the building.  We had not received the product when it was supposed to arrive – we emailed the company because we needed it before the exterminator arrived.  The company owner said it had been shipped, but he immediately fast couriered the second batch.
Because of this, we order from the same eco-friendly online store twice a year, and we need far more of their product because our offices got bigger.
Social Media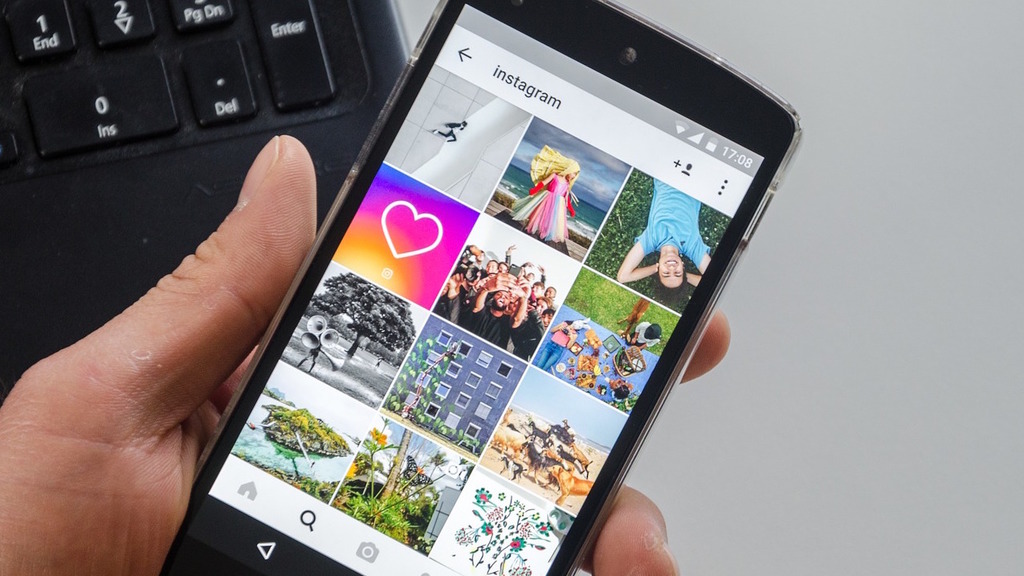 Increasing the perception of your goods is a great way to add value to any online store.  When people click on your online media links and see active accounts with good interactions with other customers, the value of your goods goes up.   It's a good idea to link your social accounts once you have a few hundred or more followers or a hundred likes.
Seeing your relationship with others is social proof that people like you, they trust you and you are accountable to them.  Genuine engagement is valuable to how much people will be willing to spend with you.
Accounts showing pictures of people having a great experience with your items add value because it demonstrates social proof – For example, an Instagram pic of a customer wearing your deal of the week shirt while hiking in the Grand Canyon.  Or a Facebook post of your customer wearing your watch in the middle of Times Square.  These show that people are using and loving their purchases, your merchandise.
Adding value to your online store is mostly about presentation, attention to detail and great customer service.  Adding value to your products increases the margins for your products and your profitability.  It's a great way to compete with other stores without lowering your prices.
Need More Tips?
Still need more tips? Blanka have a fantastic blog post on Increasing Online Sales for Drop Shipping Stores that's well worth a read, whether you're a drop-shipper or not. Make sure you check it out!
---
If you have questions or want help, contact us here we have a team of friendly experts.