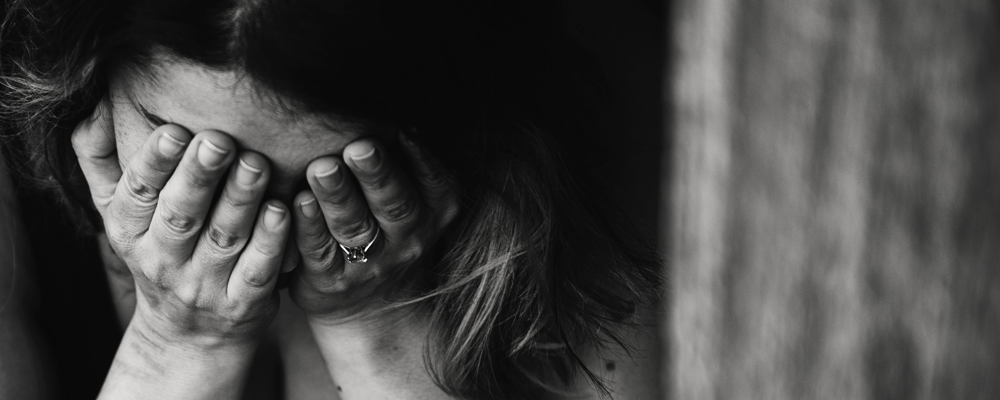 14 Reasons Why Your Store Isn't Making Sales
Creating an online store is one of the easiest ways for you to build an income with few overheads and sales around-the-clock worldwide.  Yet your store isn't making any sales at all, and you don't know why.  Clients wanting expert advice ask "Why don't I have any sales?" or "It's been five months!  My store has no sales, what am I doing wrong?"
We've analyzed hundreds of sites from genuinely worried owners, and we've found the top 14 storefront mistakes plaguing stores with no sales, that profitable stores just don't make.
If your store isn't making any sales, or few sales, it's likely you've made some of these careless but easy to fix on-page mistakes.
1. Pop-ups Which Are Killing Sales
Almost every store owner who's asking "Why don't I have any sales?" is using a pop up that appears in the lower left of the screen with message bubbles like "Anna in Venezuela just bought Red Beaded Bracelet!"
It's annoying to your would-be customers because displaying pop-ups too early and too many times is interrupting the shopping experience.
Pop-ups showing genuine sales are believable only if you are a large store or have high volume sales such as Walmart.  On a small store or a brand new store, these work to kill the "trust" you're trying to establish.
If your store isn't making any sales or very few sales and you are using a pop-up, remove it.
2. Opt-Ins Are Turning Customers Away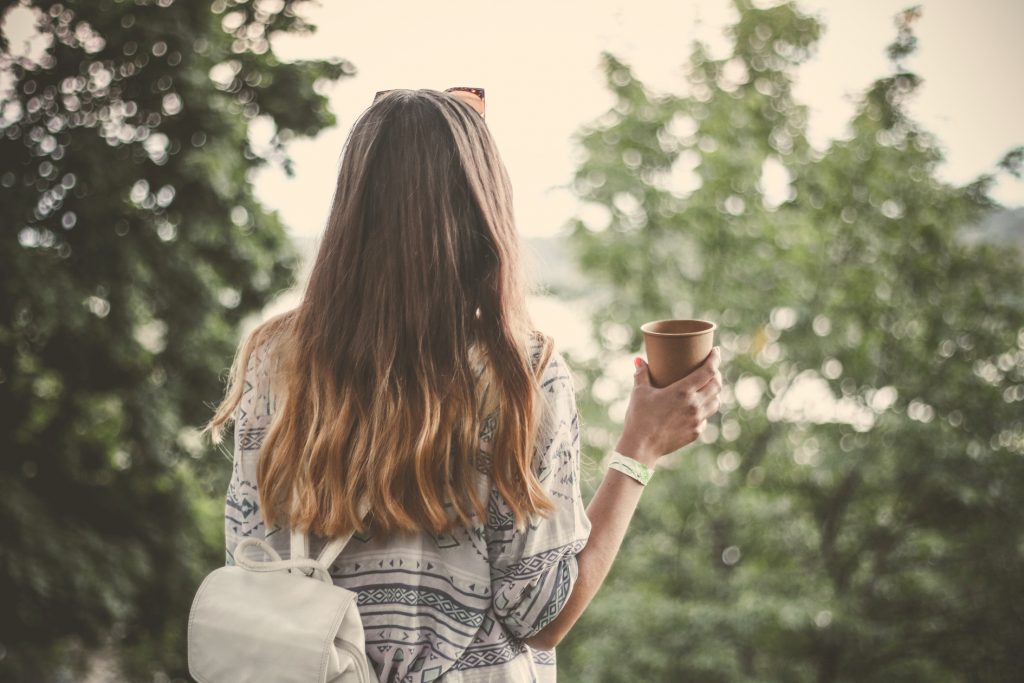 Opt-ins work when they're correctly timed, using them too early turns visitors away.
Early opt-in demands are a sure fire way to guarantee your store won't be making any sales. When a visitor goes to the URL, they expect to see the site and what goods are on offer.  But instead, they see a box asking for their name, email address, or to like on Facebook – this is all extra work for the visitor.
The problem here is there's no chance to see the store. No chance to become interested in products before being asked to go to the trouble of giving personal information.  No one can decide whether or not to "like" what they see when they haven't seen it yet.
Avoid displaying opt-ins or asking for likes before allowing your visitors to see and explore what you're selling.
3.  Offering Pop-up Discounts Too Early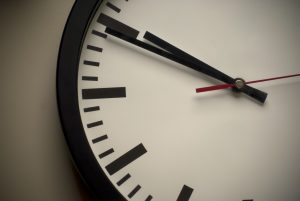 These are full-screen pop-ups giving a discount code or a coupon designed to entice the visitor to buy, to push visitors to buy if they're sitting on the fence.
Pop-up discounts and coupons harm sales when they pop up too early because visitors have no clue what you're selling yet, so they're not interested in a discount.  Depending on your particular market there's a risk of devaluing your brand.  A higher end store offering coupons to everyone is confusing and lowers the value of your products to the customer.
With every extra click before the sale is complete, you lose some customers because they get distracted and open a new tab.   Between when they arrive at your site, and when they complete payment the fewer clicks, the better.
The percentage lost from each additional click could say be 85%, or it might be low at 40%.  It depends on when the extra click is and how it's presented, but you'll lose more customers the more intrusive or more effort required.
Never offer your discounts and coupon codes to visitors who have just landed in store.
4. No Contact Information Found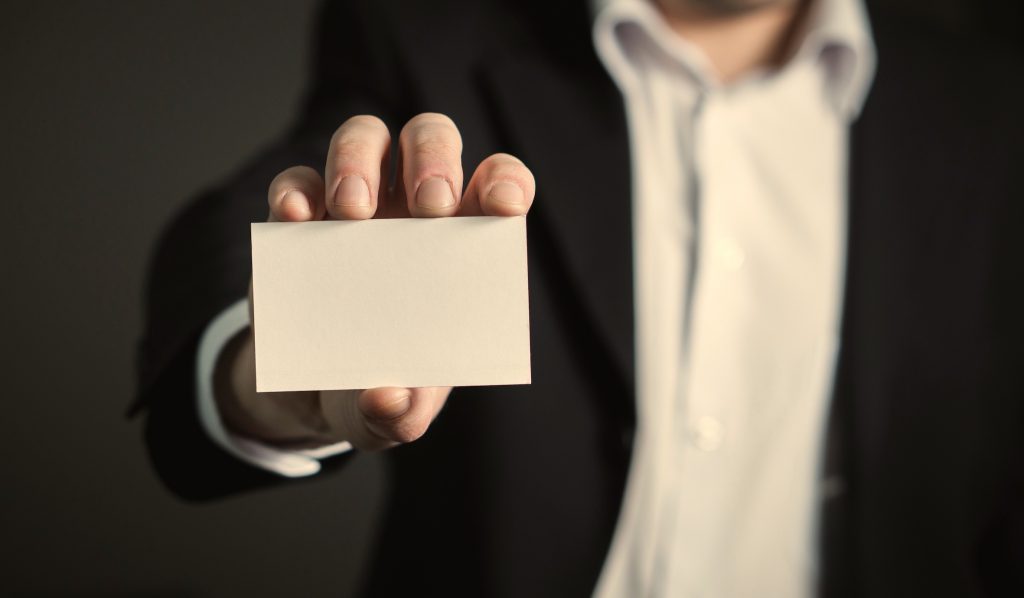 This is a classic reason why your store isn't making any sales; we often see a Contact Us form but no real contact information.  Any beginner guide will say that you must have a contact us page in your store to create trust.   Your Contact Us should include proper information on that page.
Visitors are deciding on whether or not to buy care about what country you're operating in. If you're located in an area, they perceive as less developed with fewer regulations, say Ukraine or India, then their expectation is of lower quality and lower prices.  If you're in Australia or the USA, their expectation is of higher overheads, better quality, and higher prices.
Remember, most customers like the convenience of shopping online and don't want to visit you in person, or even talk to you on the phone.  They may want an idea of what to expect and to calculate shipping costs and rough delivery times.
Most shops don't make it easy to find contact information, and it really matters.  So display your physical address.
5. Unclear Pricing Is Making Visitors Suspicious
We often see pricing problems in stores that aren't making any sales.  These are frequently oversights and sometimes technical glitches, but from the visitors perspective any pricing issue can look like a trick:
Prices that are hidden and only show up in the add to cart button
Prominent dollar value off signs which seems like the price of the good, such as a large "$20" then in smaller font "off"
Items shown in the cart are a different higher price than the price on the product page
Currency can confuse, especially on sites that have no contact info.   Symbols for the yen, euro, and pound are single use, the dollar sign "$" is used in twenty countries including USA, Canada, Taiwan, Australia, New Zealand, Hong Kong and Singapore.  And if you have a currency that has a letter abbreviation, like the Swedish kroner (KR) or South African Rand (R) state it explicitly.
One of the benefits of shopping online is the ability to compare pricing and easily shop elsewhere.  Always display the price and currency clearly and double check consistency from the product to check out.
6. A Mobile Unfriendly Store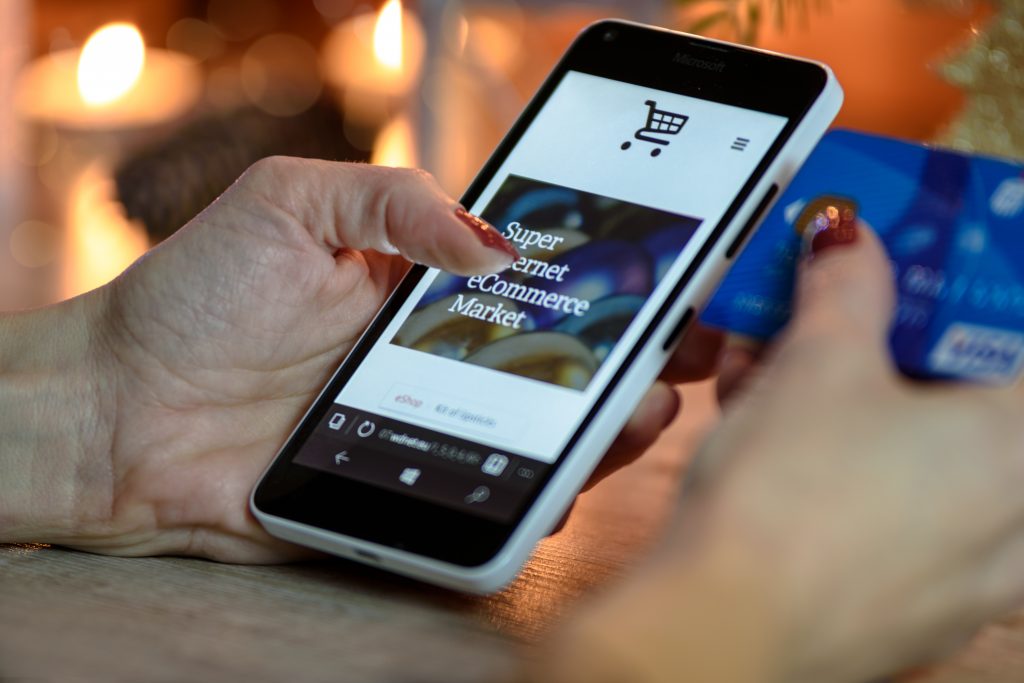 We recently audited a customer store who was concerned because her site had no sales.  We saw on testing through mobile you could only see half her page and the add-to-cart was tiny, and she got nearly 100% of her traffic from mobile.  That's a big problem.
If your online store makes navigation and buying through mobile hard, the result is that would-be customers get annoyed and go elsewhere.  And your store isn't making any sales.
Check your site design is responsive, a mobile-friendly display will show up on phone screens with large images and adequately sized buttons.
7. About Us Page Says A Lot About Nothing At All
This is a real problem, nearly every store that isn't making any sales has an About Us page that tells visitors a whole bunch of nothing about not really anything.   The page is filled with vague idealistic useless phrases and words intended to hook customers like "passionate," "dynamic" or "driven" often with a load of "save-the-world" descriptors that have no real point. Be honest, just how "passionate" or "concerned with quality" are you if you are drop shipping mass-produced discount plastic goods?
No image or worse, a picture with an obscured face turning away is another way to erode trust.  A photo where you face is unidentifiable tells the visitor you don't stand by your products and service.  If you're a small store, it's probably better not to have an About Us page if you'd like to remain anonymous.
If someone is reading your About Us page, they're already interested in your products; now they want your story.  People want to feel a connection to a brand, and to the brand's story.  They want to hear who you are and why your products are higher quality than others – they want to know why they should buy from you.
They also want confidence that someone reputable is behind your store and to know the country you are in.  Be honest and forthright on your About Us page.
8. Social Links Are Empty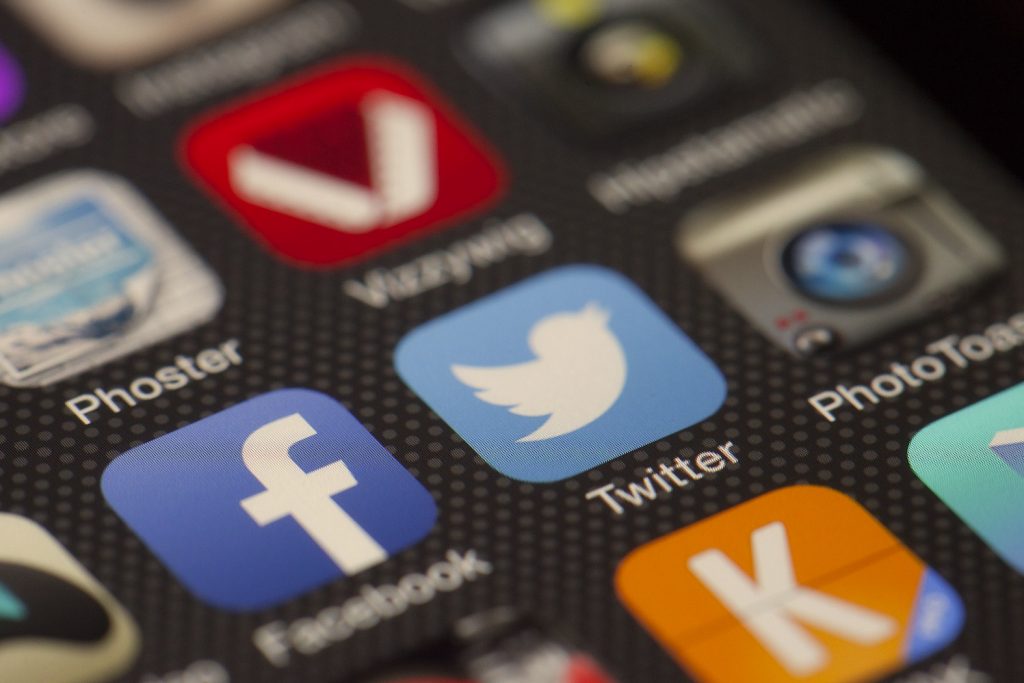 Visitors do often click on the social links, especially if your products are fashion image-friendly visually appealing.  By adding the social links in store to give the illusion of trust but by linking to blank pages you've wrecked credibility and your store isn't making any sales.
Updating Instagram, Facebook or whatever social profiles are easy, it can take a bit of time to build up engagement, but the payoff is exponential and shows you are a real store.
If your social media profiles don't have a profile picture, any information or pictures, don't link to it yet.  Social media is a great way to show people that you are a real shop.
9. Not Accepting Refunds or Returns
Having a "no refunds and no returns" policy makes a storeowner look unreasonably harsh and can show a lack of confidence in not standing by their products quality or delivery.
In a highly competitive marketplace, not having the ability to return or refund means that visitors will go elsewhere.  An analysis shows that around two-thirds of online shoppers will look at the store returns policy before whipping out their credit card – they want to know that if there is a problem with the product, they haven't wasted their money.
Include a well thought out, flexible return policy to show confidence in the product.
10. Too Many Items 'on Sale' or 'Out of Stock' Is Gimmicky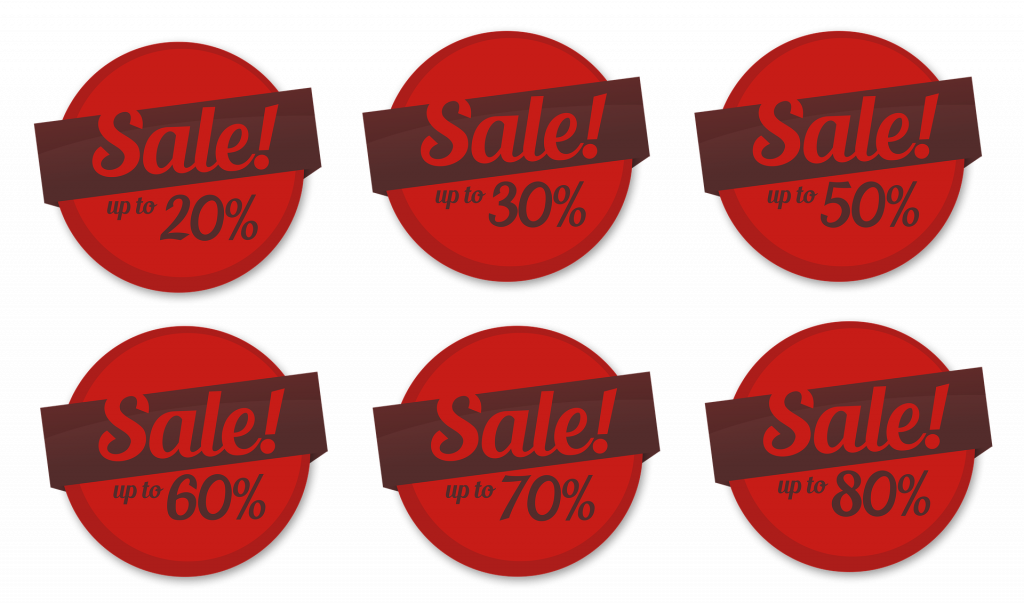 Stores that aren't making any sales often discount their prices hoping to attract more customers.  But the overuse of discount and "sale" tags on all products gives the impression that everything is cheap (and possibly poor quality).
Note: this is different to a limited time store-wide flash sale, or a store-wide seasonal or stock-taking sale.
Displaying items that are sold out can show high demand, but overuse shows a poor business operation – a weak supply chain, a disorganized service or a site that's not up to date.
If you've got a value-added brand with a boutique feel, don't put "on sale" across all your inventory all the time.  You should have a reason to put items on sale.  If you're a one-stop-shop discount bargain basement store then this strategy this might work for you.  Setting your prices as low as you can while still making a profit can devalue your brand.
Avoid pricing gimmicks to draw more attention,  give thought to your pricing strategy in the context of your store brand.
11. The Company Name Doesn't Match The URL and Logo
It's a big deal to visitor perception if your company name doesn't match the URL and the look of the logo and design.  This harms sales.
Your store may change brand names several times in an attempt to make more sales but kept the same URL.  Changing the look and name is part of a good strategy in experimenting with optimizing conversions.
But while experimenting to find what works is good, what this says to the visitor is that your brand isn't stable and reliable.  How can a customer trust that goods will be delivered to them when the company is changing names every five minutes?
Make sure the company name, logo and URL all match perfectly.
12. Poor SEO Practices Makes The Site Hard To Buy From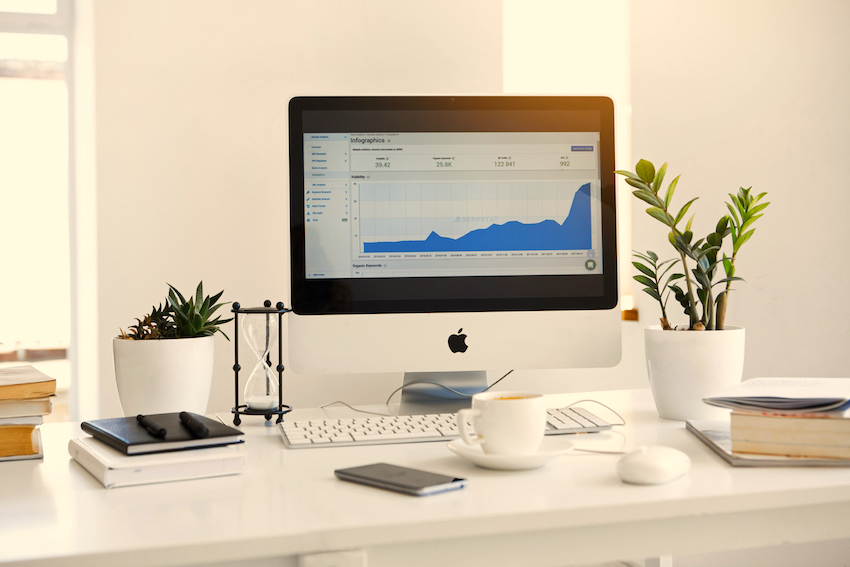 If your store isn't making any sales, there's a good chance it lacks in SEO, and that's affecting user experience.  Heading tags, descriptions and natural language is not only good for SEO and traffic, but it also helps visitors navigate around your store and make informed and quicker choices on purchases.
A store owner that can't be bothered adding in decent headings and descriptions is sending a message that they will pay little attention to orders after they have the customers money.  The right SEO practices are are about building relationship trust.
Always include SEO optimized headings and adequate descriptions.
You can scan your site to find SEO errors, and you can find our SEO tool here.
13. Confusing Shipping Information Is Suspicious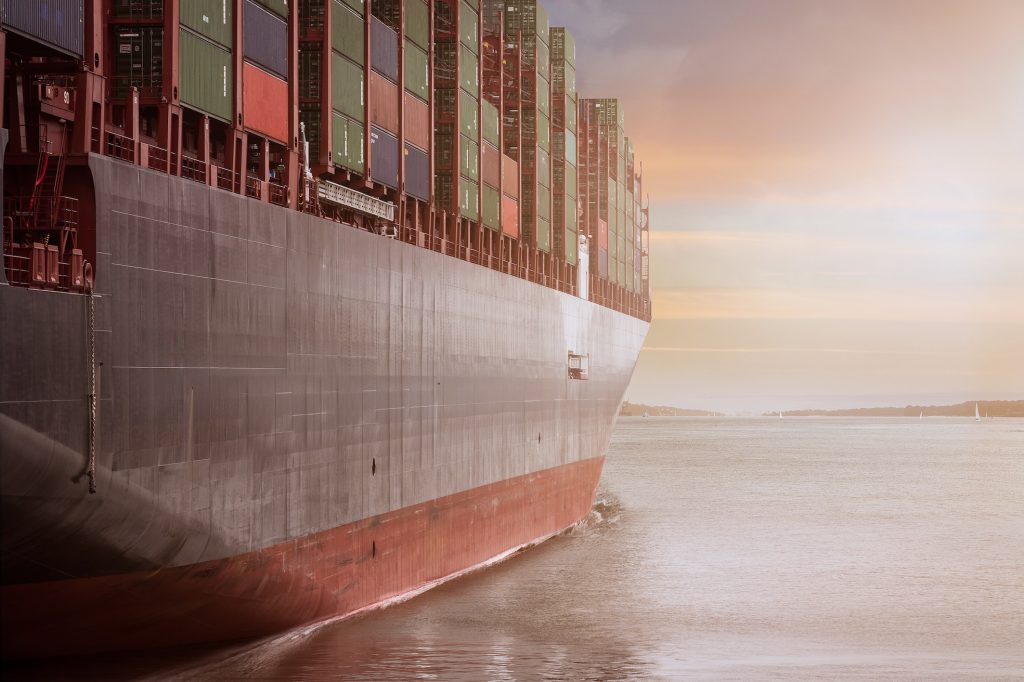 We've all seen it before.  The site says "free shipping worldwide" across the top bar, but when an item gets added to the cart, the cart says "Price excludes delivery, which is applied at checkout."  Or the customer is advertised 'free shipping worldwide,' but on the delivery and returns page, it states that there's a shipping charge.  So which is it, free worldwide or paid shipping?
Contradictory information stops would-be customers from going ahead with a purchase because it's confusing and creates doubts about the seller.
Always double check your whole site to make sure your terms for shipping are the same across all pages (even in the fine print).
14. Faulty Payment Gateways Stops Any Sales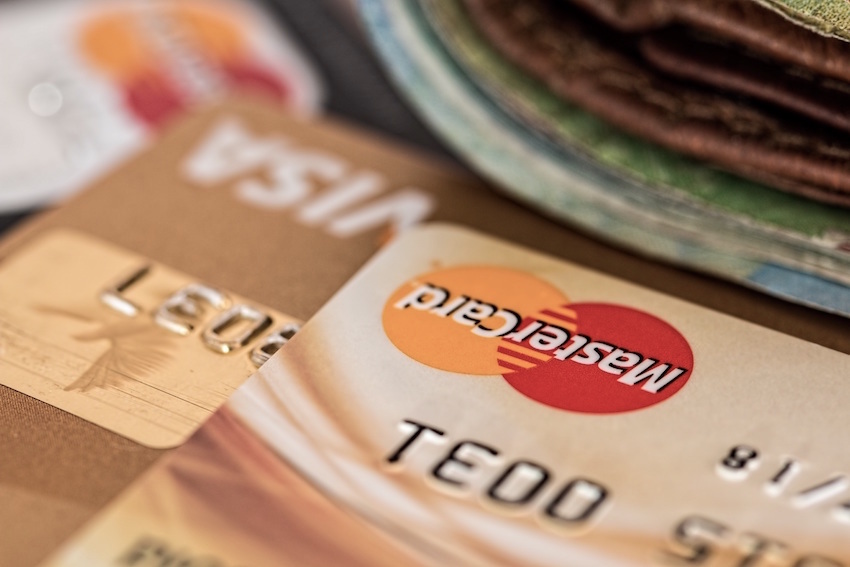 Not even the best site can make sales if the checkout system is disabled.  And some payment providers don't work in particular countries.  Take a look at your data, if you're getting a bunch of add-to-carts but your store isn't making any sales probably your payment gateway isn't working.
Always run some test transactions to make sure your tax settings are accurate, your shipping rates are working, and that your payment provider is correctly set up.
What To Do To Fix Your Online Store If You Have No Sales
If you're someone who is left asking why your online store has no sales, things can change with some small but useful changes.
Take a look at your store critically and with fresh eyes from the point of view of your visitors.  All too often we get bogged down in the details of store product sourcing, curation, and design and forget about the fundamental issues facing real people who visit your store.
Take a tour of your site and make sure you have no contradictory info such as shipping or returns
Think about what makes you buy from specific sites and not from others
Get rid of pop-ups that block your visitors from seeing your site
Update any missing or thin SEO headings and descriptions to help customers make decisions about products
Redo the About Us page
Add proper contact information
Watch over a friend's shoulder as they go through your site 'buying' and see if there's anything they find confusing
Work on your social sites
Test your payment gateway
---
You can always contact us here if you have any questions or need help.